Events
16_07_2019
Food Tech Master - Maintenance Management
Join the incoming course: 14-18 October - Italy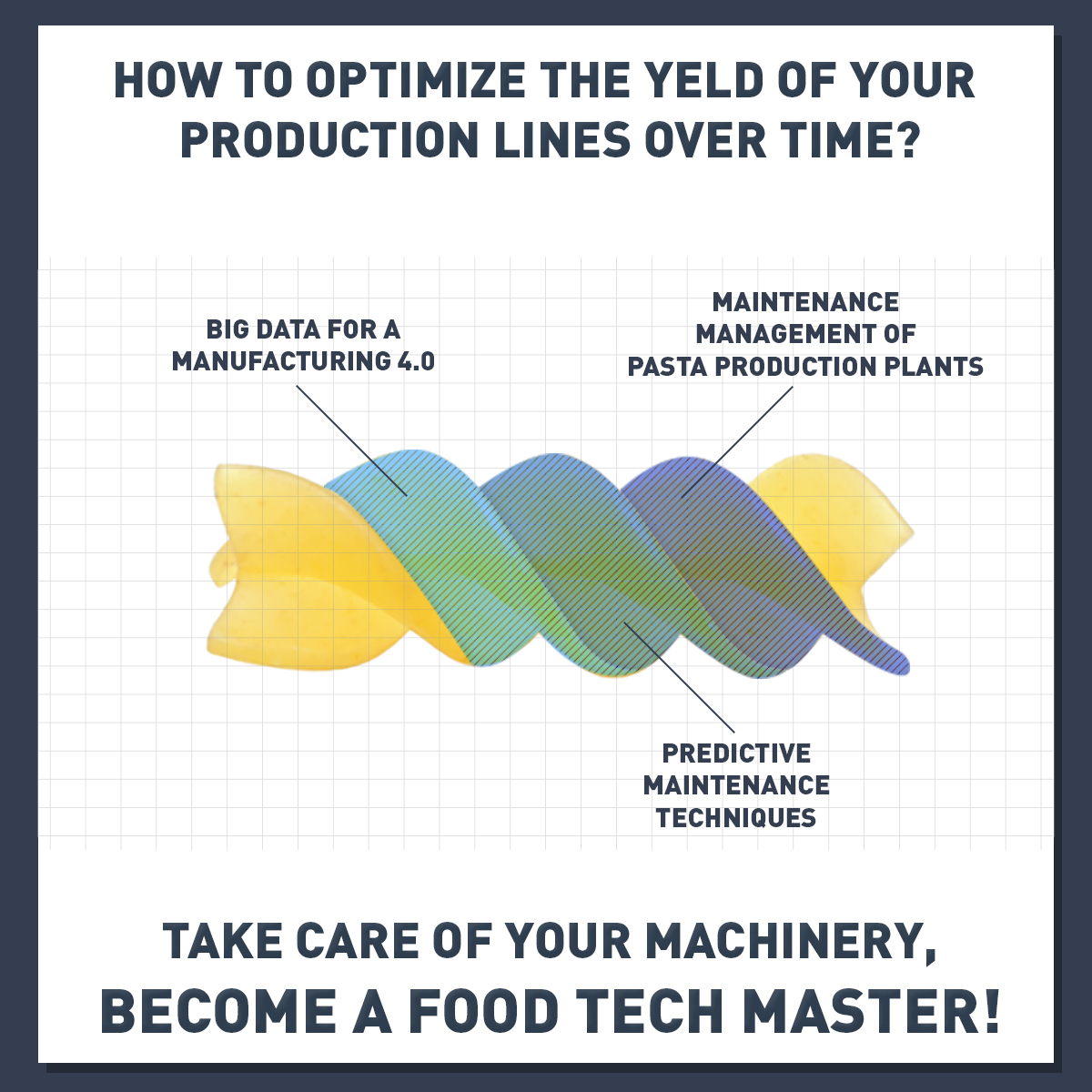 The maintenance of industrial plants is an increasingly strategic asset: the efficiency and productivity of the entire supply chain depend on it! Thanks to the intervention of highly competent and specialized technicians, this course will allow you to learn and experience the most advanced techniques to manage the maintenance of the plants, in particular for the production of dry pasta and extruded products. It will deal not only with the best practices for a correct ordinary maintenance, but also with the most advanced solutions that allow to intervene preventively on the plant to guarantee its good functioning in time, avoiding production interruptions or drops in performance. A proper maintenance therefore means a reduction in overall management costs and fewer operating problems.
The presentations will be complemented by practical examples thanks to the collaboration with Pastificio Campioni (Italy), a high-tech pasta factory exclusively equipped with Pavan lines, which has allowed us to carry out complete and detailed technical investigations.
The seminar will focus on:
> Big Data for a manufacturing 4.0.
> Predictive maintenance techniques:
meaning, objectives, application mode, cost/benefit analysis;
> Maintenance management:
programming; document management; preventive, predictive and proactive maintenance application; warehouse management; KPIs
> Maintenance of pasta production plants.